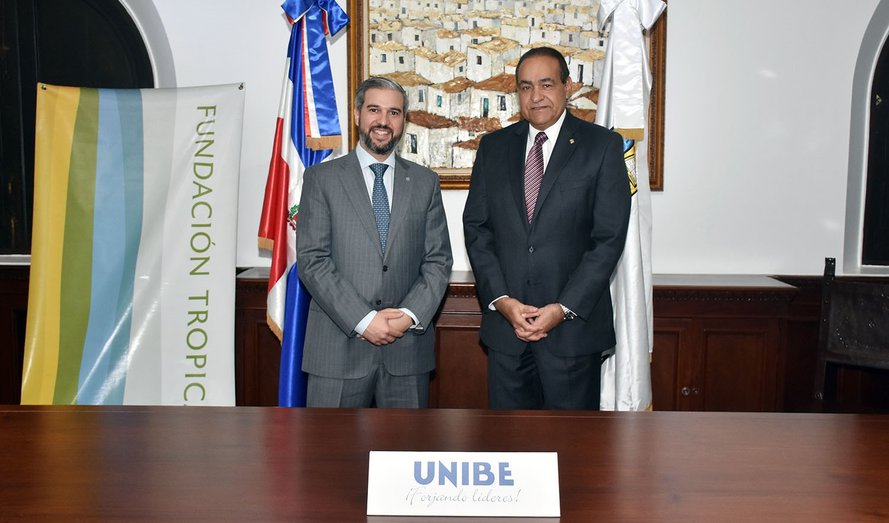 Fundación Tropicalia and private university "Universidad Iberoamericana" (also known as UNIBE) signed an agreement to promote collaboration between the two institutions through programs aimed at contributing to the social development of Miches.
This agreement will promote joint plans in community service and social responsibility, and will favor bilateral or multilateral research projects. In addition, UNIBE students will be able to participate in internship programs at Fundación Tropicalia, which will benefit the business administration, pedagogy, anthropology, sociology, psychology, environmental science, architecture, urban planning, and development and tourism faculties of the university.
"At Fundación Tropicalia, we're proud to sign this agreement with this prestigious university. We believe that collaboration between educational institutions and non-profit organizations is fundamental to the social progress of our communities. With UNIBE we add quality, experience and a great ally to advance our commitment to achieve the sustainable development of Miches", said William Phelan, president of Fundación Tropicalia and VP and general manager of Tropicalia.
On his side, Dr. Julio Amado Castaños, Rector of UNIBE, valued the firm as "a great opportunity to develop and expand social responsibility programs that are promoted from the university, through the careers and departments of UNIBE".
Both parties have already identified two programs to start the new partnership in the short term. These are the programs of Fundación Tropicalia 'Rescue of Playa Arriba' and 'Soy niña, soy importante' summer camp.
In a first case, as part of the 'Playa Arriba Rescue Committee', the goal of Fundación Tropicalia is to attract Miches to experts and the academy, and to build alliances with tourism and environmental authorities to foster conservation and sustainable management of the main beach in Miches. From now on, for this purpose, the Committee will be supported by UNIBE's architecture, engineering, environment, tourism and business schools.
On the other hand, the university's schools of education, sociology, anthropology and psychology will advise on the contents of the 'Soy niña, soy importante' program and participate in its execution.
We are convinced that this new alliance will be very beneficial to the community of Miches.
Follow us on Instagram, Twitter and Facebook, and keep track of Fundación Tropicalia's work in Miches.
Topic:
FUNDACIÓN TROPICALIA
I'M A GIRL, I'M IMPORTANT
BEACH RESCUE
AGENTS OF CHANGE
SCHOOL RENOVATION
PRyME
FUNDACIÓN TROPICALIA
IN-SCHOOL PROGRAMS
---