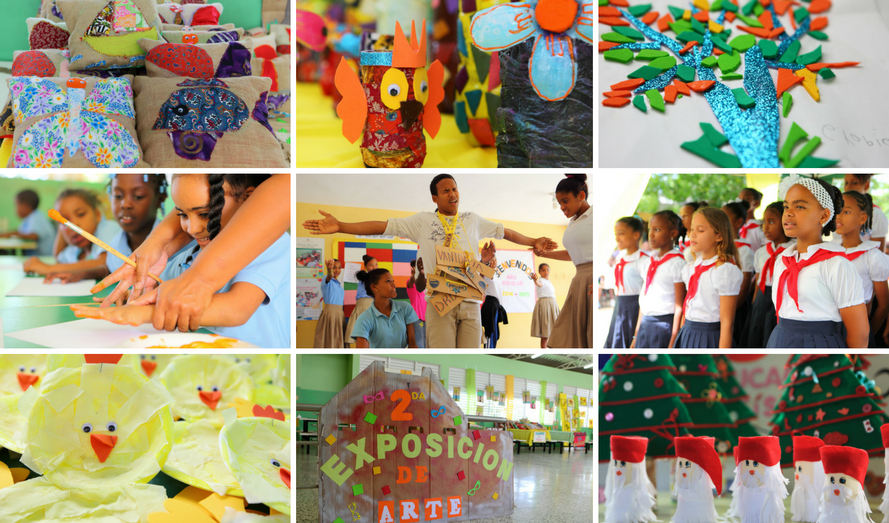 Each year, Fundación Tropicalia runs a supplementary activities program in Miches public schools to support students' interests in and aptitude for the arts and critical and creative thinking.
Since its launch in 2014, this program has contributed to the academic development of more than 400 students at the KM10, La Mina and Hicaco Blanco primary schools, taking advantage of the evening schedule that provides the Extended School Day program.
Through this initiative, Fundación Tropicalia offers workshops on arts and crafts, recycling, painting, singing, dancing and poetry, all divided into two three-month sections: February-May and October-December. These program involve students from preschool through 6th grade and teachers, who accompany facilitators to ensure sustainability and continuity of learning.
We thank the District schools for opening their classroom doors to us and all the people who take part of our efforts to contribute to the development of Miches and the improvement of the educational experience of our students. 
Click here for more information about other programs in education. Follow us on Instagram, Twitter and Facebook, and keep track of Fundación Tropicalia's work in Miches.
---