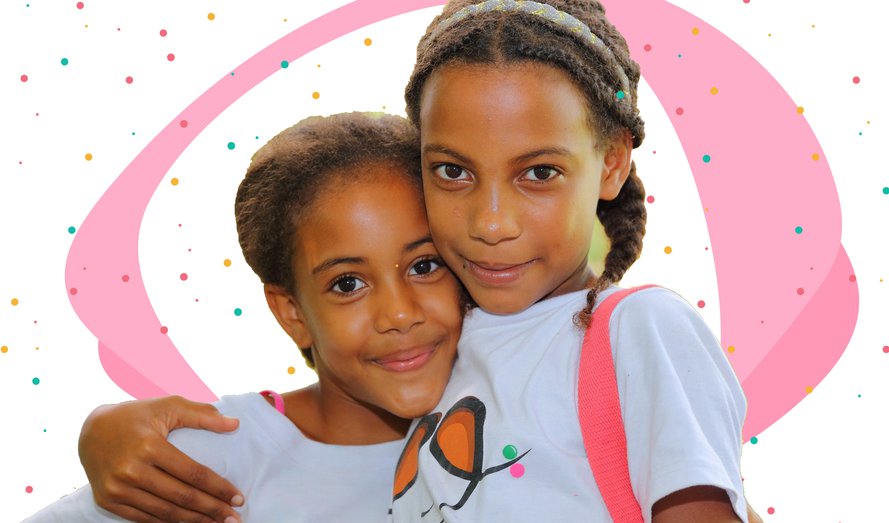 As of this Monday, July 25th, we'll be reunited with our girls for the annual summer camp, Soy niña, soy importante, an initiative hosted by Fundación Tropicalia, where the girls of the Miches community learn to defend their rights, achieve their dreams and develop their abilities.
Celebrating its 10th anniversary, the camp will run for three weeks and participants will work on strengthening their self-esteem through educational games related to the importance of self value and resilience during trying times. The 310 participants will not only attend workshops on identity, self-care and sexual and reproductive health, but will also take part in other activities on integration and respect for individuality.
Our goal is to provide them with tools they need as they grow and mature, and as such, the girls will learn how to manage their talents and resources in designing their life project, combined with activities on sports and emotional intelligence. As in previous years, we will address issues such as street harassment ("cat calling"), financial education, recycling and environmental care, and among the novelties of this edition of camp, we will have the support of the Punta Cana Energy Consortium (CEPM) to discuss energy conservation, and our girls will enjoy the theatrical production of "Yamila is afraid".
Last June we presented "Yamila is afraid", a bilingual children's storybook written by our ambassador Yina Guerrero and illustrated by local artist Yatxel Sanchez. With the help of Fundación Tropicalia this story demonstrates the reality of Dominican girls who have to assume responsibilities that are not appropriate for their age.
Inspired by the questionnaire answers given by the participants of the Miches summer camp, Yina narrates how fear and insecurity determine the lives of our girls and limits their growth. Their childhood is threatened by the vulnerability of their homes, which prevents them from fulfilling their duties, taking advantage of their free time and achieving their goals.
The book launch was held at the Laura Beltrán Theater of the Babeque High School, with the participation of actress Estefany Vásquez and music by Cristian Alexis de Urbanova. A special thanks to Ronin Morel (Lettering), Ruth Herrera (proofreader), Keiselim Montás (translator), POS Soluciones, Mejía Arcalá, Grupo Ramos and EcoMensajería for supporting us in the materialization of this project!
Topic:
SOCIO-CULTURAL ADVOCACY
I'M A GIRL, I'M IMPORTANT
---