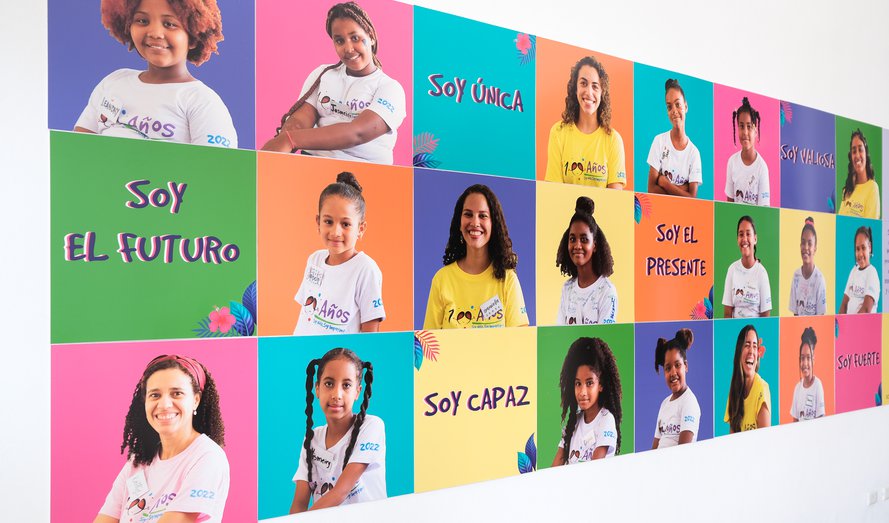 Soy niña, soy importante has been actively involved in the healthy development of young girls in Miches for over 10 years, having identified the need to strengthen the knowledge and skills of young girls in order to give them tools they need to make timely life choices. The work of Soy niña, soy importante seeks to empower girls from an early age, encouraging them to reach for  their dreams.
Through our work we have witnessed how young girls quickly assume roles in society that are inappropriate for their age, forcing them to skip critical moments in childhood. To counter these tendencies, since 2013 Soy niña, soy importante has organized workshops on sexuality, self-esteem, resilience, self-image, among others, for young girls with the goal of empowering them, while also creating shifts in society that enable the rise of confident and independent women. We work with girls and adolescents in multiple aspects, however, our most important work has been creating safe spaces where girls can simply play and reflect on who they are, enjoy their moment and dare to dream big. 
"Listen to me, I am the present" showcases the voices of young girls that have participated in our initiative and captures their declarations about what it means to be "them". I am capable. I am brave. I am the present. I am the future. - represent just a few of their attitudes toward who they actually are and how these young women are intent on breaking their cycles of inequality. 
It's up to all of us to support their journey. 
Topic:
SOCIO-CULTURAL ADVOCACY
I'M A GIRL, I'M IMPORTANT
---