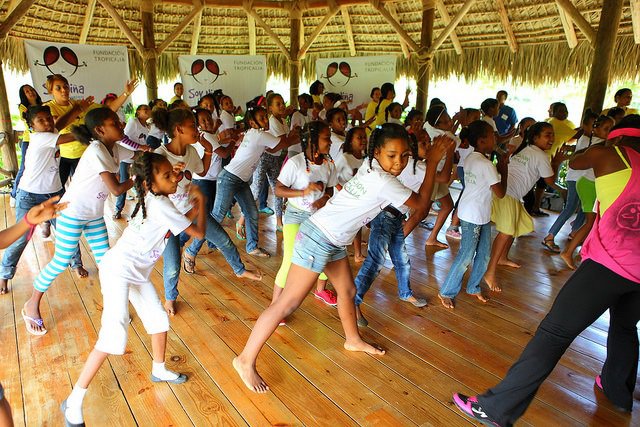 Fundación Tropicalia is extremely thrilled to report another successful summer of three sessions of the "I'm a Girl, I'm Important" summer camp. Thanks to our donors and supporters, whether by donations or by spreading the word, we reached beyond our goal, and 257 girls from Miches experienced the summer of their life! 
Together we raised a total of US$ 21,000 and Fundación Tropicalia matched us with the rest. Your donations along with supplemental in-kind support (agendas, bracelets, hygiene kits and volunteers) gave life to yet another summer camp, and have made a profound impact in our community. 
Take a look at our on-line gallery of pictures and get a taste of fun and learning rolled into one. And thanks to all our volunteers for taking pictures with their cell phones and posting them, take a look at SNSI in action.
Topic:
FUNDACIÓN TROPICALIA
I'M A GIRL, I'M IMPORTANT
AGENTS OF CHANGE
---