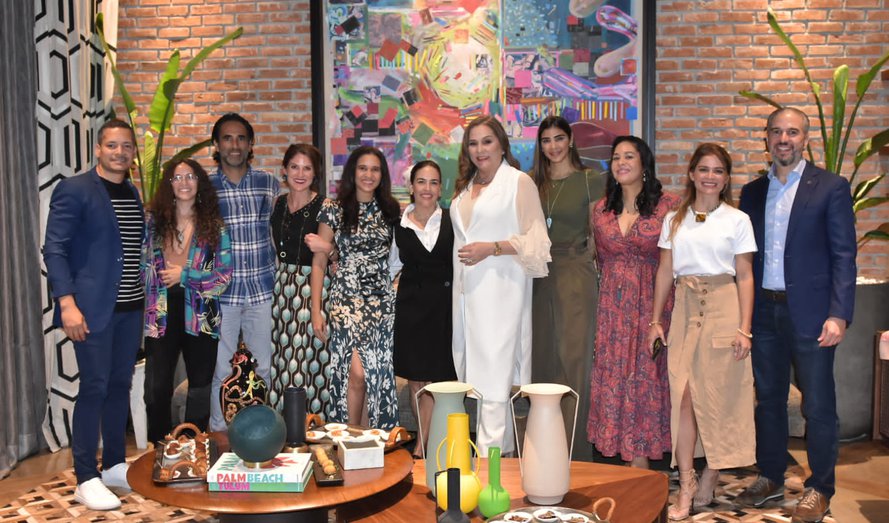 In commemoration of its tenth anniversary, Soy niña, soy importante (SNSI) held its annual event with its Ambassadors, seeking to continue to raise awareness and unite voices on the importance of contributing to the rights of Dominican women and girls. 
Activism is a fundamental aspect of the SNSI initiative, which is why the role of the Ambassadors is key to carry out actions to raise awareness and add increasingly more support to the cause. 
During the event the Network of Ambassadors and strategic allies reviewed a summary of milestones achieved in 2022, including: the launch of the book Yamila tiene miedo by Yina Guerrero, the photo exhibition "Escúchame, soy el presente" (Listen to me, I am the present), and the conquest of Pico Duarte where the flag of Soy niña, soy importante was waved at the top of the highest mountain in the Dominican Republic by Iván Gómez and Adriana Cisneros.
It was also a cause for celebration as we shared a video documentary about the impact that SNSI has on the lives of the girls of Miches, produced by BBC StoryWorks as part of a series that highlights initiatives that contribute to the well-being of girls in different parts of the world. 
This all adds to the commitment and hard work of each of the ambassadors who have taken on this cause as their own, as well as the support of strategic allies such as Red Air and Red Air Foundation, Bentrani Group and Factor de Éxito Magazine, who were welcomed at this meeting, 
During the activity, an expert in digital strategies and personal branding, Patricia Peña, shared with the Ambassadors Network tips and actions that can be developed to create a positive impact in their circles of influence. She invited all participants to connect with their inner child by remembering the importance of having a healthy childhood, thus raising awareness that we can all use our life story to be catalysts and advocates to protect Dominican children.
Furthermore, it was announced the addition of Aneley Cáceres, who since last year has been a volunteer at the SNSI camp, as a new ambassador of the platform, giving not only her time but also being a bridge to channel aid to the foundation. Thanks to her efforts, the event was successfully held at La Bodega.
The annual meeting of the Network of Ambassadors once again served as a space to recognize the valuable work of each ambassador and to motivate the participants to continue joining efforts to achieve a better future for Dominican girls. 
Topic:
SOCIO-CULTURAL ADVOCACY
I'M A GIRL, I'M IMPORTANT
---