MICHES
A paradise we call home...
Miches, a coastal community nestled in northeast Dominican Republic, is home to Tropicalia and Fundación Tropicalia.
---
MICHES
21,000 people live in Miches, El Seibo, a hidden paradise where plentiful pastures give way to cattle-raising, rice, cacao, root vegetable and coconut production. Its diverse ecosystem boasts wetlands, mangroves, tropical and rain forests, mountains and two natural lagoons, Laguna Redonda and Laguna Limón. 
With its natural beauty, welcoming people and extraordinary ecological features, this community is uniquely positioned to become a rare, internationally acclaimed tourist destination.
Miches' virtues are not void of the socioeconomic challenges typical of emerging rural communities; however in the last five years basic services such as reliable internet, mobile phone coverage and energy have increased dramatically. This progress, together with a new highway that connects Miches to the rest of the country, enables renewed economic growth and diversification.
This is why Fundación Tropicalia's work is so important. 
SAMANÁ BAY
Miches is connected to other coastal settlements via the Samaná Bay, including Santa Bárbara de Samaná and Los Haitises National Park, all of which are rich in culture and natural history. While the bay's mystical nature dates back to the colonial period when it served as a pirate's hideout, it is also the site of the most impressive marine phenomenon imaginable. During the winter and spring months, more than 3,000 humpback whales visit its waters to give birth to their calves. In fact, Samaná Bay belongs to the Most Beautiful Bays in the World Club, and one of two such bays named in the Caribbean.
DOMINICAN REPUBLIC
The Dominican Republic occupies the eastern two-thirds of the island of Hispaniola, and is the second largest and most geographically diverse Caribbean country. Located in the heart of the Caribbean, with the Atlantic Ocean to the north and the Caribbean Sea to the south, the lush tropical island boasts 1,000 miles of coastline and four major mountain ranges that offer breathtaking natural settings with romantic waterfalls and lush tropical vegetation. Discovered by Christopher Columbus in 1492, the country provides an abundance of fascinating history and stimulating cultural experiences. 
The Dominican Republic is the most visited destination in the Caribbean and is the #1 destination for golf in the Caribbean and Latin America. With over five million foreign tourist arrivals a year, tourism is a major industry in the Dominican Republic. Known for its warm and hospitable people, the Dominican Republic is a destination like no other.
---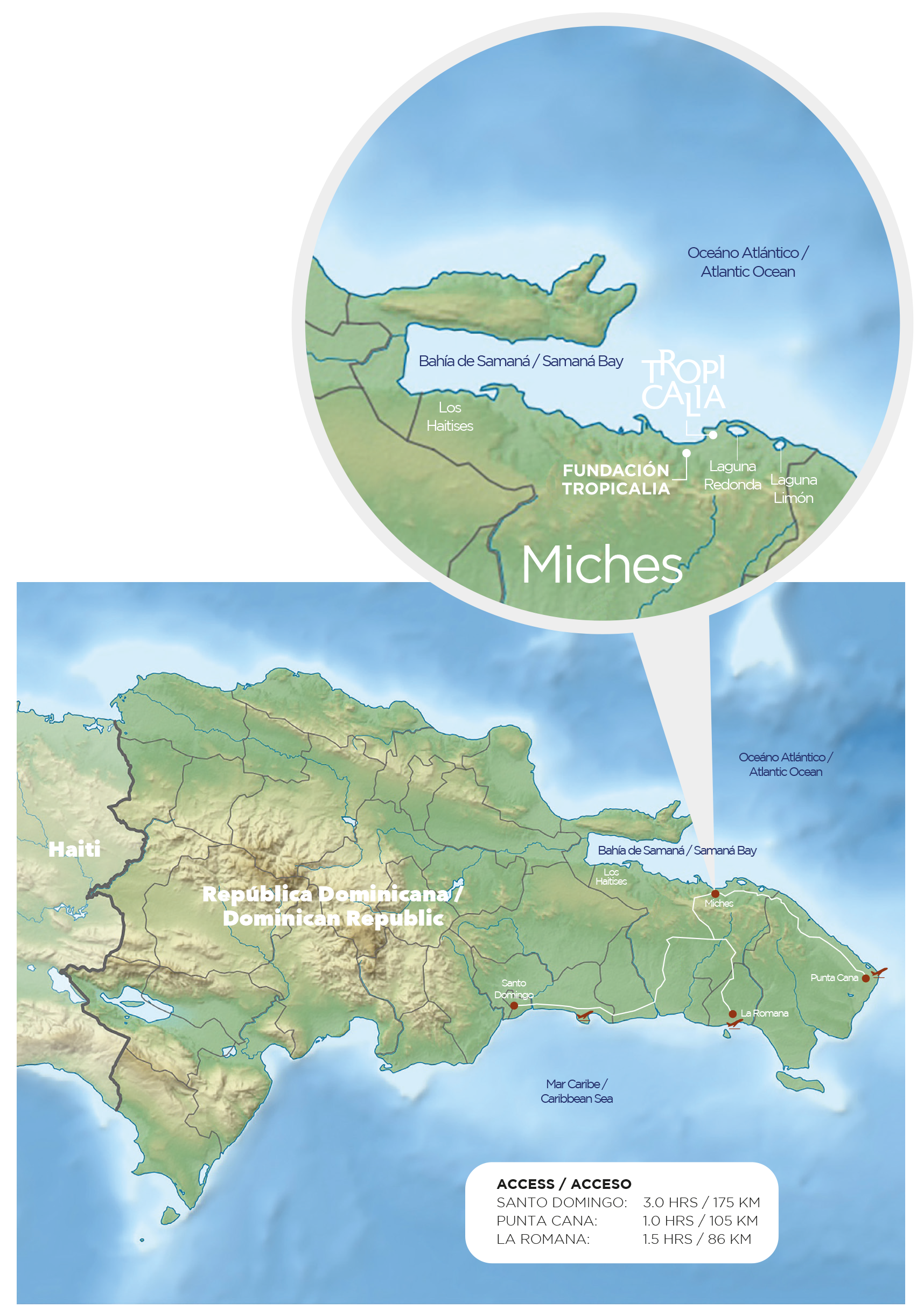 ---